Whiskey Tasting Feat. Belle Meade & Garrison Brothers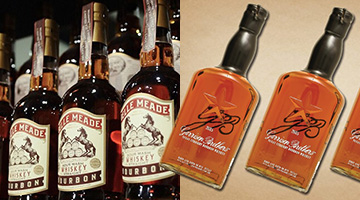 Date:
February 1, 2017 5:00pm
Cost:
Tickets from $35
Reservations
Reservations Highly Recommended, Please Call 702-367-7111
The inaugural Whiskey Tasting in Cornerstone's Lounge will showcase different expressions of Belle Meade, from Nelson's Green Brier Distillery in Tennessee, and Garrison Brothers from Texas. Many of these Bourbons are in limited distribution to the Las Vegas market. Max Solano, from Southern Glazier's Wine & Spirits of NV, will be onhand to share his extensive knowledge and enhance your whiskey tasting experience. Small appetizer bites will be paired to complement each Bourbon.
Six Bourbons are Featured:
Belle Meade Bourbon
Small Batch, Sour Mash, 90.4 Proof
Single Barrel, Sour Mash, Cask Strength, Aged 9 Years
Small Batch, Finished in Oloroso Sherry Casks, Aged 9 Years, 90.4 Proof
Finished in Cognac Casks, Small Batch, 90.4 Proof
Garrison Brothers Bourbon
Single Barrel, 94 Proof
2015 Release, Aged 2 Years, 94 Proof
Plan to attend today. Seating is limited.