Wonder Boogie Dance Party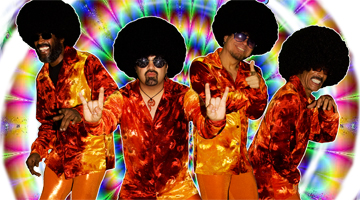 Date:
December 31, 2013 10:00pm
Location:
Cost:
$30 cover and includes 2 drinks & snacks
There are more than quite a few great 'disco' bands to choose from these days. Wonder Boogie succeeds at separating themselves with the creation of a '70s themed show rather than just playing the music from that era. The group has a more uniform 'classy' look with fun and memorable outfits and, of course, The Fros. The show involves the audience not just with participation such as singing, dancing, and comedy routines, but also includes a '70s Rock Tribute that leaves the audience feeling like they just left a stadium concert. Wonder Boogie will make it a night to remember.