Casino Player Magazine "Best of Gaming" 2012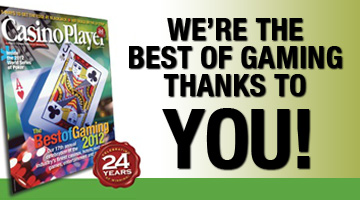 We're the "Best of Gaming". Thanks to You!
We're thrilled to announce that The Gold Coast captured an award in the Casino Player's Magazine 2012 "Best of Gaming" competition in the Las Vegas Region! Results of this prestigious competition, were revealed on Friday, August 17.
1
st
Place - Best Chinese: Ping Pang Pong at the Gold Coast
We couldn't have done this without the support of our fantastic customers! You've helped make us "Best of Gaming". From the entire team at Boyd Gaming, thank you!