Bingo Winnings All Month Long in January!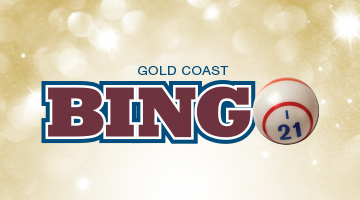 Double Daubing Fun
5:00pm Session
New Games, New Paper
Starting January 1, 2017 all Players at 5:00pm receive a Free Dauber
"Crazy" for Coveralls
4 - $1,000 Guaranteed Coveralls with Regular Pay Games 1-7 & 9-12
Every Friday and Saturday at the 7:00pm session and Sundays at the 1:00pm & 3:00pm sessions
"Best Ball"
Every Monday and Thursday at the 11:00am, 1:00pm, 7:00pm & 9:00pm sessions.
The Cash Ball will determine the "Best Ball" for that session.
Win on the ending number receive $500.
Player Appreciation Days
Saturday, January 14, 2016
1:00pm & 7:00pm Sessions with 5 - $1,000 Coveralls Regular Play Games
New Year's Day 2017 Wall Calendar
All Players at all sessions will receive while supplies last.
Selling seats for:
$60,000 Bingo Event February 13 & 14, 2017