July 2017 Bingo Promotions!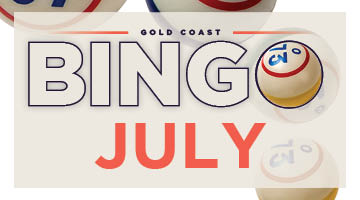 "Best" Ball
Best ball every Monday and Thursday at 11:00am, 1:00pm, 7:00pm & 9:00pm session.
The Cash Ball will determine the "Best" Ball for that session. Win on the cash ball ending number receive $500.00 in addition to the regular pack pay win on the Cash Ball receive the regular pack pay-out plus the Cash Ball prize and receive $500 for winning as the "Best" Ball.
​Crazy 4 coveralls
Fridays & Saturdays at 7:00pm session.
Sundays 1:00pm & 3:00pm sessions.
4 - $1,000 guaranteed coveralls with regular pay games 1-7 &9-12.
$10,000 Firecracker Special
$20 buy-in, extra packs $10. All players at all sessions receive a free dauber.
July 4th, 2017
Win on four or any number ending in four and win $500 during all sessions.
Player Appreciation Days
Saturdays, July 15 & 29 at the 1:00pm and 7:00pm sessions.
Regular pay with 5 - $1,000 coveralls.
$15,000 Super Summer Special
July 23, 2017 at 1:00pm
$25,000 Bingo Event
August 6, 2017
Tickets available now. This is not a linked event.
$500,000 Power Bingo Event
September 11 & 12, 2017 at 7:00pm
Tickets available now. This is a linked event.